What Is the Most Comfortable Outdoor Rocking Chair
Aug 04, 2023 by Grand Patio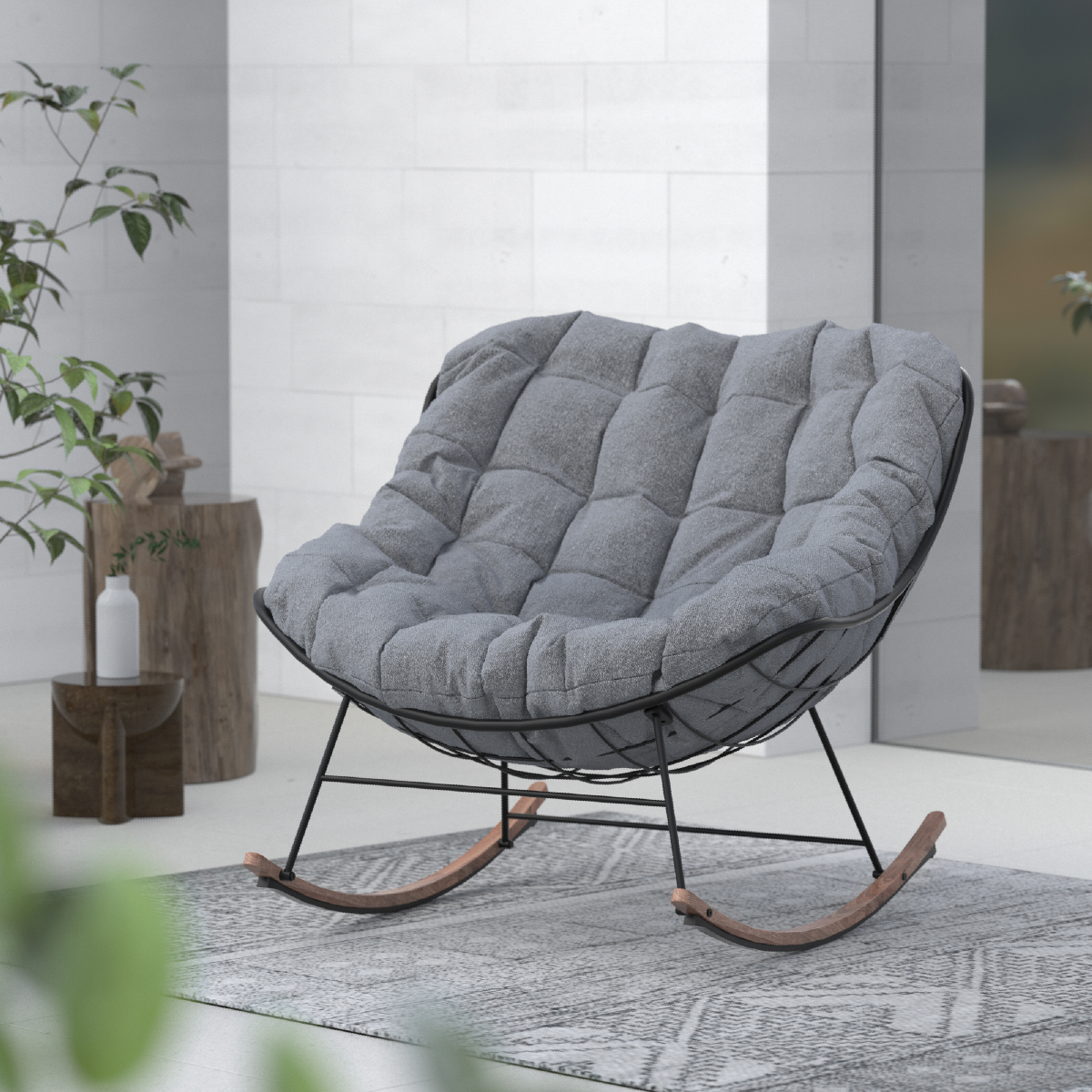 When it comes to outdoor relaxation, having a comfortable rocking chair is essential. Among the many options available in the market, Grand Patio Royal Rocking Chair stands out as a top choice for those seeking comfort and style in their outdoor spaces. In this article, we will delve into the features that make the Royal Rocking Chair from Grand Patio the most comfortable outdoor rocking chair on the market.
Elegant Design and Sturdy Construction
The Royal Rocking Chair from Grand Patio boasts an elegant design that effortlessly blends with any outdoor setting. Crafted with precision and attention to detail, this chair features a durable steel frame coated with a weather-resistant powder finish, ensuring long-lasting performance even when exposed to the elements. The chair's graceful curves and clean lines exude sophistication while providing optimal support and stability.
Unparalleled Comfort
One of the standout features of the Royal Rocking Chair is its exceptional comfort. The seat and backrest are generously padded and upholstered with plush cushions, offering a luxurious seating experience. The cushions are made from high-quality materials that are water-resistant and quick-drying, making them perfect for outdoor use.
Additionally, the ergonomically designed armrests provide excellent support for your arms, allowing you to relax for extended periods without discomfort. The gentle rocking motion further enhances the overall relaxation experience, relieving stress and promoting a sense of tranquility.
Versatility and Convenience
The Royal Rocking Chair is designed for both indoor and outdoor use, making it incredibly versatile. Whether you want to enjoy a peaceful afternoon on your porch or create a cozy nook in your garden, this chair is the perfect choice. Its compact size allows it to fit seamlessly into any space, without compromising on comfort or style.
Furthermore, Grand Patio has ensured that assembly is a breeze with easy-to-follow instructions provided on the product page. The chair is also lightweight, making it convenient to move around and reposition according to your preferences.
Durability and Longevity:
When investing in outdoor furniture, durability is a crucial factor. The Grand Patio Royal Rocking Chair is built to withstand the rigors of outdoor use. The steel frame is rust-resistant, ensuring that it retains its structural integrity over time. The cushions are fade-resistant, maintaining their vibrant colors even when exposed to sunlight.
Additionally, the chair's materials are easy to clean, requiring minimal maintenance. Simply wipe down the frame and remove any stains from the cushions using mild soap and water. This ensures that your Royal Rocking Chair remains looking pristine for years to come.
Conclusion
Grand Patio Royal Rocking Chair is undoubtedly the epitome of comfort and style when it comes to outdoor rocking chairs. From its elegant design and sturdy construction to its unparalleled comfort and versatility, this chair exceeds expectations on every front. Whether you're seeking a relaxing spot for your porch, garden, or patio, the Royal Rocking Chair is the ideal choice. With its durable materials and easy maintenance, it promises long-lasting enjoyment for all outdoor enthusiasts.